best detective services
The Rahul Gupta is the Best Detective in Delhi and India. He Has 25+ years of Experience in the Detective Field. Rahul Rai Gupta Has Also Experience in the Best International Detective Field. He has been leading his Company Since 1999 and He Handled the Cases Very Smoothly. And did His Work Effectively & efficiently.
Rahul Rai Gupta is The Owner of the Secret Watch Detectives The Rahul RAI Gupta Company is Internationally certified. They Handled So Many Best International Cases. The Rahul Rai Gupta is the Top Detective in Delhi and India. If You Are Searching for the Best Private Detective Agency in Delhi and India.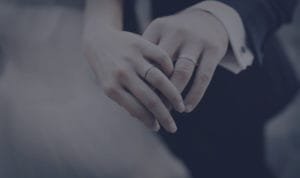 So You Can Choose the Best Delhi Private Detective Agencies. The Secret Watch Detectives have the Best Detective Services. This Best Private Detective Agency in Delhi and India Has a Clear and Happy Client Track Record…
Delhi Private Detective Agencies is the Top Private Detective Agency in Delhi and India. Rahul Rai Gupta has Handled All Types Of Detective Cases He also Deals With the Best Matrimonial Cases. Rahul Rai Gupta is an internationally Certified Detective and He is Famous for his Brand Name DETECTIVE GURU.
In the Best Private Detective Industry field since 1999 with around 90% success record and continuously upgrading our skills and multi-experienced teams of field agents in India and Abroad, UnderCover Detective Agency in Delhi, India. We have field agents in every part of India and many Countries as well.
Are You Searching for the Best Private Pre and Post Matrimonial Detective Agency in Delhi and India also for the Best Detective Services?
You Can Contact Rahul Rai Gupta He Handled the Matrimonial Cases. He Deals With the Pre-Matrimonial and Post-Matrimonial Cases Also. The Best Detective About Rahul Rai Gupta is He Has International Experience. So he will Better Understand your Cases, the Best Detective in Delhi, India.
Which Type of Cases The Rahul Rai Gupta Handled..?
Rahul Gupta Handled All Types of Detective Cases.
We are including in this Pre Matrimonial Verification, Post Matrimonial Investigation, Divorce Detective Cases, Pre Employment Investigation, Post Employment Investigation, Love Affairs Detective, Servant Verification, Forensic Investigation, Litigation Support, Undercover operating and retainership, Labour Court Cases, Handwriting Fingerprint Checks, Loyalty Test, and Many More.
He Gives You All Types of Best Detective Services …
PERSONAL INVESTIGATION || Best detective services
Pre-Matrimonial Verification
Post-Matrimonial Verification
Divorce Cases with Proof
Servant Verification
Love Affair
Loyalty Test
Litigation Support
CORPORATE INVESTIGATION
Pre-Employment Verification
Post-Employment Verification
Labour Court Cases
Pilferage & Theft
Under Cover Operations & Retainership
De Bugging
Due Diligence
SURVEILLANCE
Surveillance
Counter-Surveillance
Still & Video Recording
OTHER INVESTIGATION
Missing People
Fraud Cases
Internet Investigation
Handwriting fingerprint Checks
Overseas Investigations
Insurance Claims Verification
Mystery Shopping
Forensic Investigation
Rahul Rai handles all of the Cases and international Cases Also.